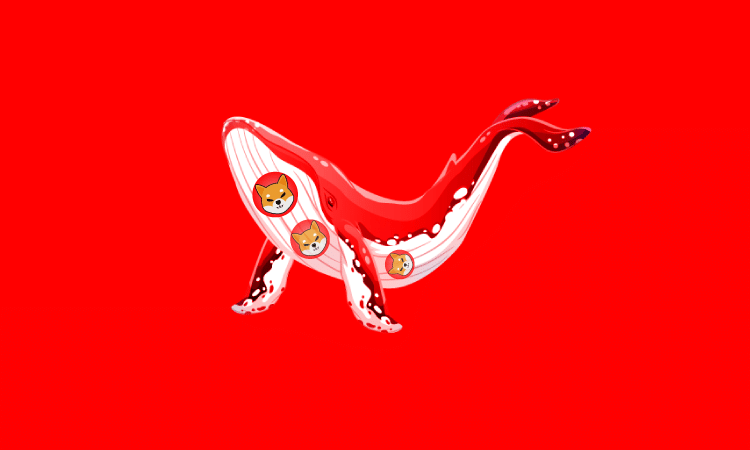 Top Ethereum wallets are always hungry for Shiba Inu.
A gigantic Ethereum whale has just purchased over 271 billion Shiba Inu (SHIB) tokens, worth $6.08 million.
As per recent data released by WhaleStats, the 208th biggest whale of Ethereum has just made one significant transaction and bought 271,370,420,624 (271B) Shiba Inu tokens, worth $6,086,838 ($6M).
🐋🐋 An ETH whale just bought 271,370,420,624 $shib ($6,086,838 USD).

Transaction hash: 0x0416f4cfd03cf1a4b14f7d988ae60b75594fcc2597842793f2fc1672df9dd346#SHIB #ShibArmy

— WhaleStats – BabyWhale ($BBW) (@WhaleStats) March 16, 2022
Looking deep into the Whales wallet, we found that other than shib, whale currently holds a $218,469,791 ($218M) value of cryptocurrency in his wallet. The central part of his investment portfolio mainly comprises two stablecoins, i.e., USD Coin (USDC) and Tether (USDT), indicating more purchasing may come in the near future.
She currently holds $197,769,664 ($197M) worth of USD Coin and $18,886,072 ($18.8M) worth of Tether (USDT) in his wallet.
Besides this gigantic purchase, the 15th biggest whale of Ethereum accumulated 50,736,574,302 (50.7B) SHIB tokens, valued at $1,106,564 ($1.1M) yesterday in one large transaction.
In this way, during the last 48 hours, 322,106,994,926 (322B) SHIB tokens worth $7,193,402 ($7.1M) have been accumulated two massive transactions carried by top Ethereum whales.
Shib is up 3.6% in 24 hours, trading at $0.00002253.
– Advertisement –