Shiba Inu Official Growth Report: Surged 46M% in 2021, Exchanges Listing Above 100, 30M Monthly Twitter Visits And More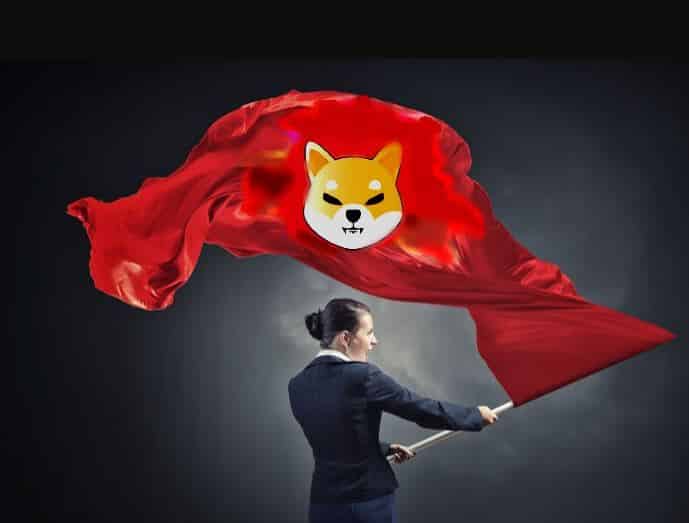 Shiba Inu (SHIB) Value Surges 46,000,000% in 2021 Following Listing Across 100 Cryptocurrency Exchanges.
It is no news that Shiba Inu is one of the most successful cryptocurrency projects globally, with the dog-themed digital currency recording major growth in adoption, value, etc. 
A Shiba Inu official blog post today shared the SHIB project's progress so far in the past year. 
Shiba Inu Immense Growth
Despite launching in August 2020, SHIB has recorded widespread adoption, with the cryptocurrency surpassing 1,196,600 unique holders, according to data on Etherscan. 
It is worth noting that the number of unique holders stated above does not include SHIB holdings on cryptocurrency exchanges.
The massive adoption of SHIB contributed immensely to the surge of Shiba Inu's value to a whopping 46,000,000% in 2021.
With a solid community behind the Shiba Inu project, cryptocurrency exchanges are left with no choice but to make the coin available for trading on their platform.
At the time of writing this line, SHIB is currently listed across more than 100 exchanges, including Coinbase, Kraken, KuCoin, Crypto.com, Binance, etc.
Furthermore, Shiba Inu decentralized exchange ShibaSwap earlier claimed the number one spot as the most secure crypto platform on CertiK, a leading blockchain security company.
Shiba Inu's popularity is seen following the number of searches the cryptocurrency keeps getting globally. Per the analysis, SHIB is currently ranked as one of the top 5 most searched cryptocurrencies worldwide, with a growing social media presence.
On a monthly basis, Shiba Inu gets at least 30 million visits to its Twitter page, with 2.9 million unique followers, currently one of the highest numbers for any crypto project.
Growth Areas:
The Growth Breed consists their focus in the following areas:
External Communications & Public Relations.
Marketing & Social Media.
Strategic 'Partnershibs' & Community.
 Community Outreach & Broadcast.
 Market Risk Analysis & Orientation.
Account Management & Retention.
SHIBA Sessions:
The team says they have seen a tremendous amount of feedback and question submissions on Twitter Spaces hosted by the community.  So the team decided to launch Shiba Sessions for more voices to be heard, answers to questions, and an opportunity to connect with others.
Not Slowing Down:
Despite the growth of Shiba Inu in the past year, the team is not slowing down on the development of new projects to further solidify its spot among the most relevant projects in the industry. 
Recall that Shiba Inu has made significant progress in showing the world that it is no longer a meme coin.
The team's efforts to further buttress this point is the launch of significant projects like a non-fungible token Shiboshi, a metaverse initiative, and a play-to-earn game, which is still under development.  
– Advertisement –