Shib Accumulation Continue: 19th Biggest ETH Whale Bought 47B Shiba Inu As Shib Reclaimed $15 Billion Market Cap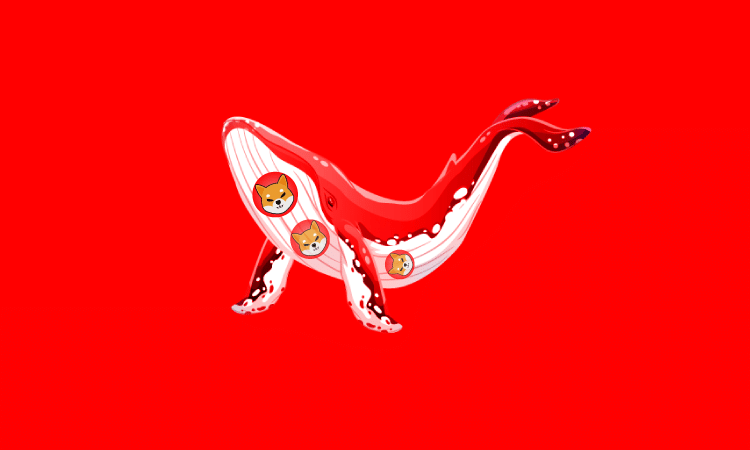 Shiba Inu (SHIB) Reclaimed $15 Billion Market Cap as Ethereum Whales Continue to Gobble Up; Over 47.49 Billion Accumulated by a single whale Within 24 Hours.
Major Ethereum whale wallet has acquired more than $1.32 million worth of Shiba Inu (SHIB). According to an update from WhaleStats on Wednesday, the 19th most giant whale of Ethereum (ETH) has acquired 47,491,172,343 (47.49B) SHIB for $1,324,053 USD (1.32M) in one transaction.
🐋 An ETH whale just bought 47,491,172,343 $shib ($1,324,053 USD).

Ranked #19 on WhaleStats: https://t.co/3ADbDHvWPW

Transaction: https://t.co/s0PBKnKDBY#SHIB #ShibArmy

— WhaleStats – BabyWhale ($BBW) (@WhaleStats) March 30, 2022
Looking deep into the whales' wallets, we found that Shiba Inu is currently her 20th biggest holding position by dollar value. Her wallet shows that she holds a $15,590,761 (15.59M) USD value of SHIB or 560 billion SHIB tokens. Her average purchase price per token appears to be $0.0000278.
Besides this accumulation, over 622.05 billion SHIB tokens worth $16.72 million had been accumulated by three top Ethereum (ETH) whales in a total of 4 transactions on Tuesday.
An active wallet, "Gimli," appears to be more aggressive in accumulation. She accumulated 421,370,420,624 (421.37B) SHIB worth $11.3 million in two transactions yesterday.
Yesterday Following Gimli, the 167th number whale accumulated the same number of SHIB as that of Gimli 150.0B shib, worth $4,053,000 (4.05M), and then 16th biggest whale of ETH purchased a total of 50,687,552,959 (50.68B) SHIB, worth $1,360,960 ($1.36M).
So far, within the last 48 hours, 669,549,145,926 (669B) of SHIB, worth 18,051,808 (18.05M), have been accumulated by four major Ethereum wallets in 5 transactions.
Impact on SHIB Price:
Shiba Inu (SHIB) manages to reclaim back a $15 billion market cap due to the massive accumulation of whales. The SHIB is currently trading for $0.00002778, up 2.62% over the last day. However, a 24-hour trading volume for the token seems to plunge over 12% compared to the previous day. The 24-hour volume is currently standing at $1,622,992,226 (1.622M).
– Advertisement –