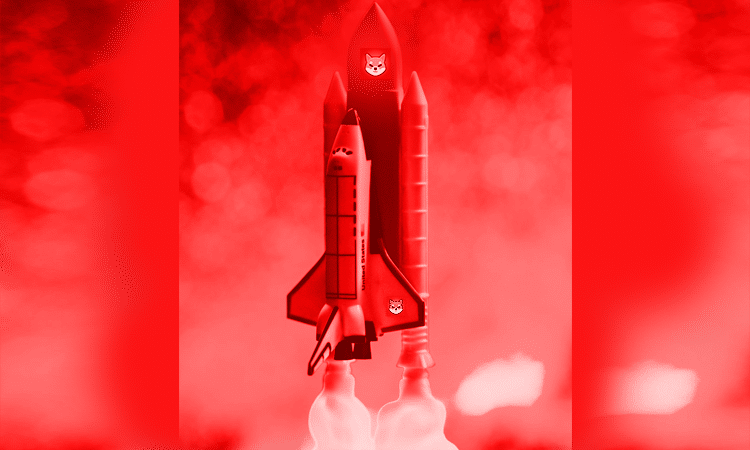 On Sunday, Shiba Inu's (SHIB) price skyrockets 26% to $0.00002904, as the top 1000 Ethereum wallets begin to take an interest in the token.
The recent WhaleStats data reveals that the Shiba Inu token has just flipped Curve DAO Token (CRV) and become the most traded token by 1000 biggest ETH whale wallets. In addition, Shiba Inu (SHIB) is reportedly seen as the third biggest holding among Ethereum whales.
💎👏 JUST IN: $SHIB @Shibtoken had flipped $CRV to be most traded token by 1000 biggest ETH whale wallets

🚀🚀 #SHIB price ups 26.8% in the past 24hrs with a current price of $0.00002904

Whale leaderboard: https://t.co/N5qqsCBeXR#ShibArmy #Friendshibs #Shiberse pic.twitter.com/7J6Cg5yp5q

— WhaleStats – the top 1000 Ethereum richlist (@WhaleStats) February 7, 2022
At the time of writing, each Ethereum whale, on average, is almost holding 55,267,322,781 Shiba Inu tokens, worth an average of $1,553,784.
With this sharp increase in price and massive interest of Ethereum Whales in the token, Shiba Inu also managed to break its 3-month-old downtrend and seems to form a bullish structure on the charts. Shiba Inu is expected to register a new all-time high price in this bull run; however, before achieving ATH, Shiba Inu has to clear two critical resistances, i.e., $0.000030 and $0.000060 first. During the last Bull Run in October, Shiba Inu managed to register its ATH price of $0.00008845. The ATH was recorded on October 28, 2021 (3 months ago), as per the data provided by Coin Market Cap.
Whale stats data also show that Giant whales control over a quarter of Shiba Inu's total supply. According to recent data from WhaleStats, the top 100 whales currently holding Shiba Inu have controlled over a quarter (26%) of the cryptocurrency's total supply.
Shiba Inu has recently stepped into the in-real-life business by announcing its deep-rooted partnership with Welly. Welly's is said to be the first one-of-a-kind, SHIB-themed restaurant. Interestingly, this restaurant will be powered by Shib Community (aka Shib Army) and run on blockchain technology. The first restaurant is now open in Naples, a city in southern Italy, where people can order their favorite food.
– Advertisement –