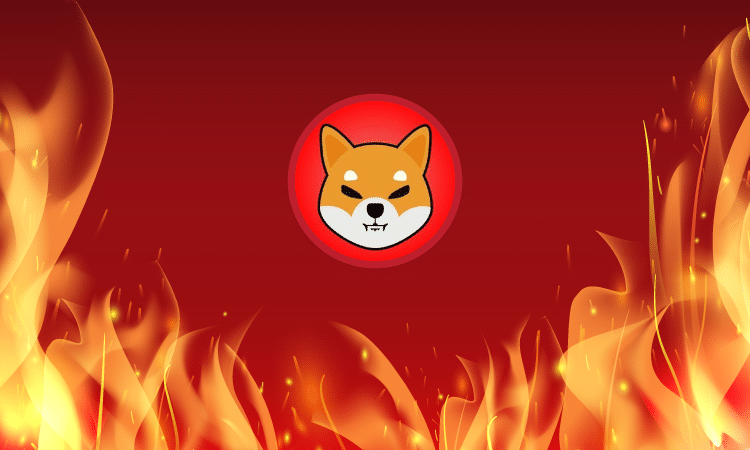 Over 1.02 Billion Shiba Inu (SHIB) Tokens Burnt Within Last 24 Hours amid Newly Emerged Unofficial Shiba Burning Tokens Came Into Play.
The burning of Shiba Inu (SHIB) tokens is getting tough day after day with the emergence of new unofficial Shiba Inu tokens.
As per Shibburn's tweet, over 1 billion tokens have been taken out of circulation forever during the last 24 hours. To be precise, 1,021,292,580 (1.02B) SHIB tokens have been burned by the newly emerged community-led initiatives, with 41 transactions.
In the past 24 hours, there have been a total of 1,021,292,580 $SHIB tokens burned and 41 transactions. Visit https://t.co/t0eRMnyZel to view the overall total of #SHIB tokens burned, circulating supply, and more. #shibarmy

— Shibburn (@shibburn) March 22, 2022
ETH SHIBA, a newly emerged project launched on the Binance Smart Chain, acclaimed that they have successfully sent 359,619,654 (359.61M) SHIB tokens to the Null Address in one transaction.
THE #ETHSHIBFAM has done it again!!

359,619,654 $SHIB Burnt 🔥🔥🔥🔥🔥https://t.co/7iBuP8XKwa pic.twitter.com/Skzz3RnSPp

— ETH SHIBA (@eth_shiba) March 21, 2022
This token came into life just 14 days back and has burnt a total of 759,687,913 (759.68M) SHIB tokens. The previous week, the ETH SHIBA has taken out 400,068,259 (400.06M) SHIB tokens from circulation.
Another unofficial Shiba Inu token with a unique burning mechanism, 1CENT has claimed the burning of 386,563,384 (386.56M) SHIB tokens, which is 18% more than their previous week's burn of 327,564,569 (327.56M) tokens.
The proof of burn shared by 1CENT is not seen as valid but just a screenshot from the Shibburn.com website.
I am honored to announce our second great burn of the SHIBA INU token, by the #1Cent community🔥 exceeded expectations for the week by an increase of 18% more than the previous burn.(327,564,569)@walkstreet8 @shibburn @elonmusk @shibaburned @GossipShib @WatcherGuru @shibainuart pic.twitter.com/7JczCFXA8O

— 1Cent (@walkstreet8) March 21, 2022
Besides these burns officially acclaimed by the projects, many burns were noticed coming from Uniswap. Shiba Inu community got curious about the source, and later upon the investigation, we found that yesterday, a new token named "SCARECROW (SHIB Protector)," showing its solidarity to the Shiba Community, came into life and claimed to burn almost 70 million SHIB tokens during the first hour of the launch.
AUTO-BUY of 70M $SHIB tokens already bought and burnt within first hour of the launch.

We are the SHIB PROTECTORS.#SHIBARMY – Join US

— SCARECROW (SHIB PROTECTOR) (@ScarecrowShib) March 20, 2022
The token got viral among Shiba Inu Community and has gathered a lot of attention along with investments. SCARECROW (SHIB Protector), in less than 14 hours of launch, breezed past 250 holders' milestones and reportedly has hit a 1 million Market cap.
There's no doubt all the above tokens have skyrocketed the burn rate of Shiba Inu (SHIB) tokens, but investors should have to do their research before investing, as these types of newly emerged tokens can prove to be a "rug-pull."
– Advertisement –