One Whale Scoops Up 3.7 Trillion Shiba Inu Worth $89M, Overall ETH Whales Accumulates 4.08T Shib Within 7 Days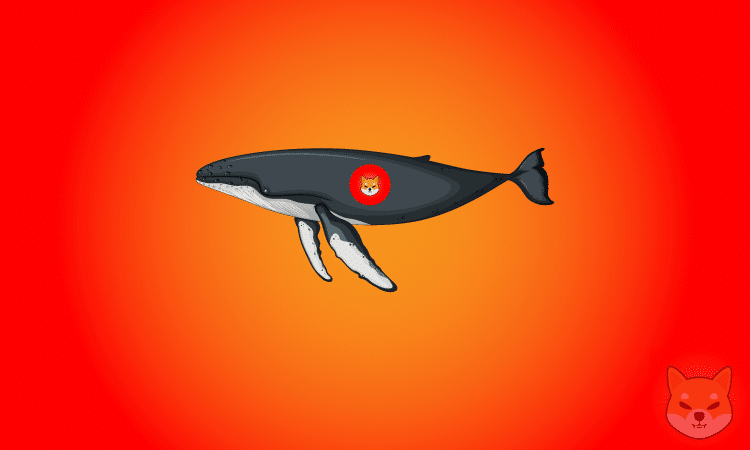 Ethereum Whales really love to accumulate Shiba Inu (SHIB), with massive potential at discounted prices.
Top Ethereum Whales Accumulated Whopping 4.08 Trillion Shiba Inu (SHIB) Tokens, Worth Over 97.41 Million USD Within Last 7 Days.
During the last 7 days, the top Ethereum whales have accumulated a whopping 4,085,433,852,282 (4.08T) SHIB tokens, worth $97,415,929 (97.41M) USD.
The blockchain data tracker, WhaleStats, reported four different transactions involving Shiba Inu token purchases past week.
The most recent SHIB transaction reported was from one of the mysterious Ethereum whales ranked as 216th biggest whale on WhaleStats. The top ETH whale acquired whopping 3,713,675,424,944 (3.71T) SHIB for $89,128,210 ($89.12M) in one large transaction.
🐋🐋🐋🐋🐋🐋🐋🐋🐋🐋 An ETH whale just bought 3,713,675,424,944 $shib ($89,128,210 USD).

Ranked #216 on WhaleStats: https://t.co/A5Na3Aqf9U

Transaction: https://t.co/aVkbgfOyjs#SHIB #ShibArmy

— WhaleStats – BabyWhale ($BBW) (@WhaleStats) March 19, 2022
Before this massive accumulation, another mysterious whale ranked 208th biggest ETH Whale made one massive transaction on Wednesday last week and bought 271,370,420,624 (271B) Shiba Inu tokens, worth $6,086,838 ($6M).
On Tuesday the previous week, the 15th biggest whale of Ethereum was reported to accumulate 50,736,574,302 (5.7B) SHIB tokens, valued at $1,106,564 ($1.1M) in one large transaction.
On Monday last week, the mysterious ETH whale purchased 49,651,432,412 (49.6T) SHIB tokens, valued at $1,094,317 (1.09M) USD in a single transaction.
According to WhaleStats, Shiba Inu (SHIB) is currently the third biggest token position by dollar value held among the top 100 ETH wallets following Ethereum (ETH) and FTX token (FTT). The top 100 ETH wallets are now holding a $1,284,199,751 ($1.28B) total value of the SHIB token.
– Advertisement –