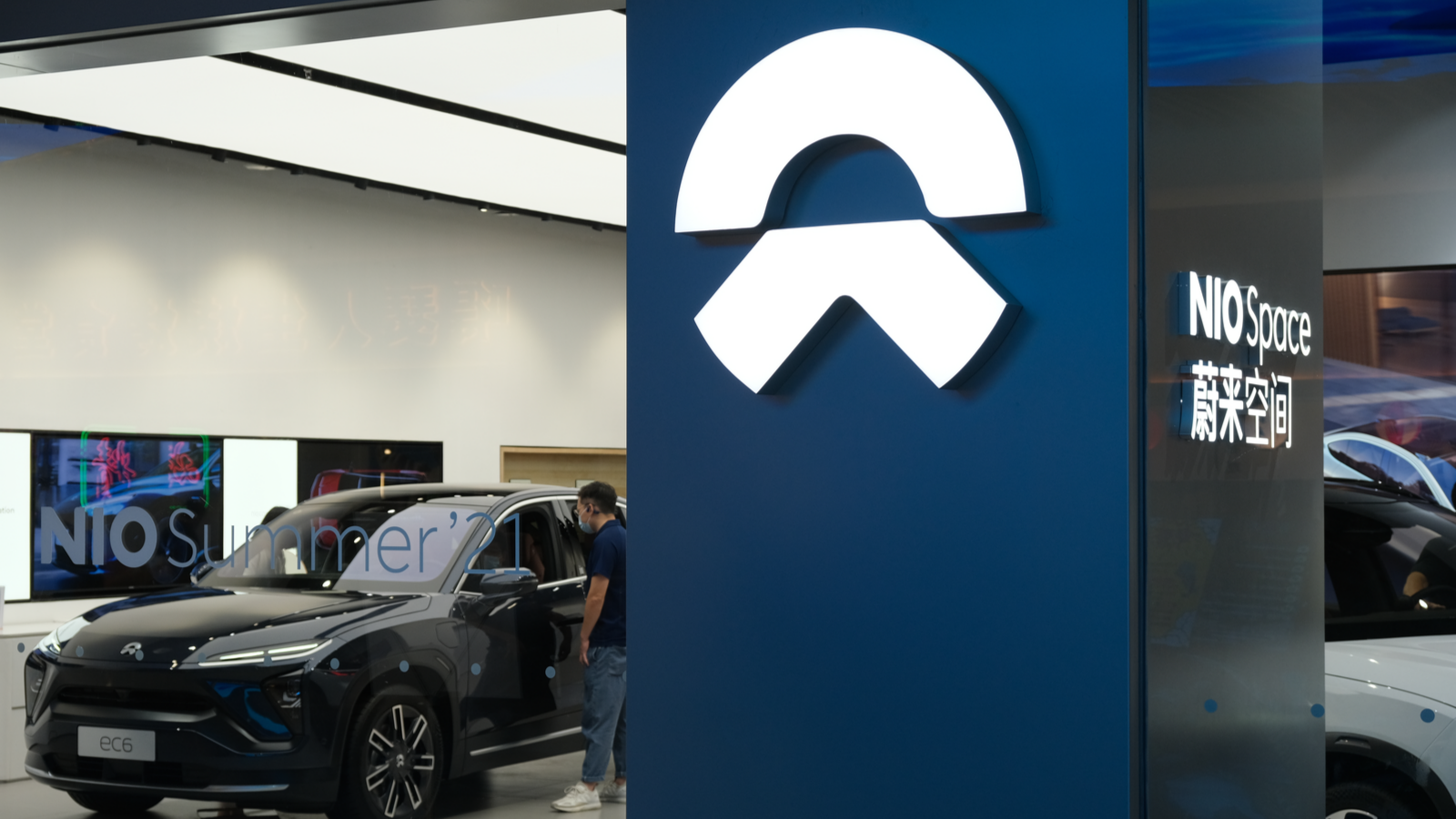 Nio (NIO) reports Q4 2021 results on March 24 after the markets close
Shareholders want to know how much money it lost in 2021
Investors should wait for the earnings report to buy Nio stock
On March 24, the Chinese electric vehicle (EV) maker Nio (NYSE:NIO) reports its fourth quarter 2021 results. The company's trailing 12-month operating loss through September was 2.98 billion Chinese Yuan ($470 million). It's expected to lose more in the fourth quarter. On March 23, NIO stock was down 31% year-to-date (YTD).
If you've followed Nio for more than a year, it shouldn't surprise you that Nio will lose money in 2021. Analysts expect it to lose 1.03 Chinese Yuan (16 cents) per share in 2022. That's $264 million (based on 1.65 billion American depositary shares), which means its losses have probably plateaued.
Investors should expect profits in 2023.
However, even though the business looks like its pathway to profitability is moving ahead, any negative surprises when it reports will likely knock its shares into the teens, where it traded in early March.
Despite the fact I believe Nio's got an excellent future, I would wait until after Nio reports Q4 2021 results to buy Nio stock.
As I've said in the past, if a stock is destined for glory, buying after it's jumped on positive news won't be a bad thing in the long run.
Here's why investors should keep their dry powder ready.
Nio Will Soon Have Four Vehicles
Deliveries for the company's ET7 sedan are expected to start in China on March 28. That would be Nio's fourth vehicle after the ES8, ES6, and EC6. In the first two months of 2022, Nio sold 2,615 ES8, 8,556 ES6, and 4,612 EC6. That's 15,783 vehicles, 23.3% higher than a year earlier.
The ES8 is already on sale in Norway, and according to InsideEVs, it's already launched its first battery swap station in the country. So it's only a matter of time before Europe is crawling with Nio's.
Thanks to the launch of the ET7, Credit Suisse analyst Bun Wang predicts that Nio will deliver 150,000 units in 2022, 64% higher than in 2021. The ET7 will have a big part to play in this growth.
Despite having four vehicles in play, investors continue to have a negative view of the company's stock. NIO is down almost 40% year-to-date.
There are a couple of reasons for investor skepticism.
First, inflation has hit EV companies. The price of metals that go into EV batteries are up 60% in 2022. That's going to delay Nio's pathway to profitability. The second problem is that U.S. investors don't want to buy Nio shares in New York if it's only delisted down the road because of poor relations with China.
Nio can only play the cards it's dealt. But, so far, it's doing a darn good job.
Analysts Really Like Nio Stock
On March 21, according to Barron's, Deutsche Bank (NYSE:DB) analyst Edison Yu had this to say about Nio in a note to clients leading up to its Q4 2021 earnings:
The 'tide may finally be turning,' wrote Yu. 'While volumes have stagnated over the past few quarters due to operational bottlenecks, we think deliveries are on track to increase from [10,000 a month to 25,000] exiting the year which will shift the narrative away from supply constraints to product cycle'
The reality is that more than 90% of the analysts covering NIO stock rate it a "Buy." The average for the S&P 500 is just 58%. Further, the average target price for Nio is $50, more than double where it currently trades.
NIO stock has been trading so poorly in 2022 that Yu cut his price target by $20 for Nio to $50. His target price is about the average of the consensus estimate.
On March 10, InvestorPlace's Mark Hake suggested Nio stock could be worth at least $33.72 based on its sales forecasts. Hake points out that NIO trades for just 3x the analyst estimate for 2022 sales, about one-third the price-to-sales multiple of Tesla (NASDAQ:TSLA). As a result, Hake believes Nio should be valued at more than $50 billion.
I'm with my InvestorPlace colleague. Regardless of what analysts think, NIO stock is cheap right now.
Nio's Growth Versus Tesla
I don't think there's any doubt that TSLA stock should be valued more than Nio.
However, Nio is expected to have sales of $5.61 billion in 2021 and $9.93 billion in 2022. Tesla had annualized sales of $9.93 billion sometime in fiscal 2017. In June 2017, TSLA stock was trading at $72. Based on 169 million shares outstanding, Tesla had a market capitalization of $12.2 billion or 1.2x sales.
Now, you might look at that and think that Nio's overvalued. However, Tesla was losing a lot more money than Nio, not to mention EVs weren't nearly as popular with consumers as they are today.
Where This Leaves Nio Stock
We've seen an uptick in EV interest since the start of the Russia-Ukraine war has driven oil prices through the roof. Americans are starting to realize that the move to electric probably isn't such a bad idea after all.
Companies like Nio ensure the world never has to rely on Russia to power our transportation. That's a good thing.
Despite my enthusiasm for NIO stock, I would wait for the results before buying. You never know how investors will react to its report. If it drops under $20, be sure to get some.
On the date of publication, Will Ashworth did not have (either directly or indirectly) any positions in the securities mentioned in this article. The opinions expressed in this article are those of the writer, subject to the InvestorPlace.com Publishing Guidelines.