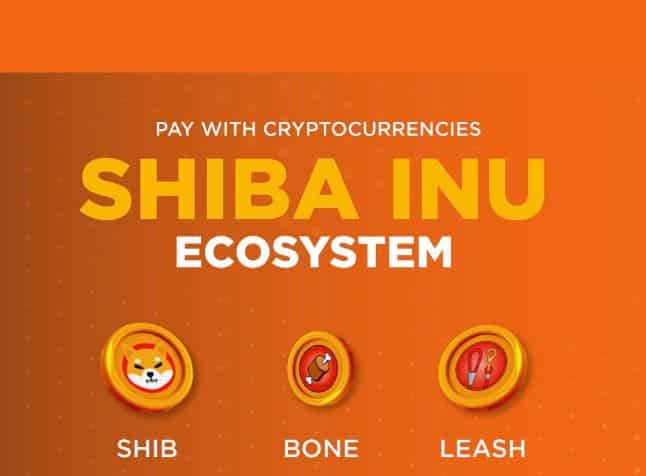 Shiba Inu adoption growing on a daily basis.
Shiba Inu (SHIB) has continued to gain mainstream adoption within its less than two years of existence. 
A car dealership in New Jersey now accepts all three tokens.
$SHIB $BONE $LEASH
I love this story of a man who tried to persuade his brother to accept $SHIB, and it ends up that his brother is so impressed with the entire Shiba ecosystem that he now accepts all three tokens. pic.twitter.com/apcrQ4izd7

— Gossip SHIB (@GossipShib) March 14, 2022
Earlier today, a major car dealership in New Jersey named $499 Down Now announced that it will be adopting all native cryptocurrencies of Shiba Inu, including SHIB, BONE, and LEASH. 
The development was announced by the brother of the business owner on Twitter today, who also included an image showing confirmation of the dealership's acceptance of cryptocurrencies. 
What Led to SHIB Adoption
Announcing how the business owner was converted to a Shiba Inu enthusiast, Ahmed Fazary, the business owner's brother, stated on Twitter that he has been convincing his brother, who is a car dealer, to accept SHIB as a payment method. 
He said he explained everything about the SHIB ecosystem and how everything works, including the upcoming developments. 
However, he was surprised when the founder of $499 Down Now decided to adopt all three Shiba Inu native cryptocurrencies, including SHIB, BONE, and LEASH, as payment methods. 
"I was trying to [convince] my Brother to accept $SHIB as s form of payment in his car dealership in #NewJersey.  When I told him about our $SHIB #Ecosystem and how it works and the #SHIBARMY power, he decided to accept the Trifecta $SHIB $BONE $LEASH," Fazary said. 
Widespread Shiba Inu Adoption 
It is worth noting that Shiba Inu has grown significantly since it launched in August 2020. The cryptocurrency has gained traction within this time with a solid community behind the cryptocurrency dubbed the SHIBArmy. 
With Shiba Inu becoming increasingly popular, cryptocurrency exchanges and several businesses are left with no option but to adopt SHIB. 
As reported last year, a New York-based luxury glasses company announced that it has started accepting Shiba Inu as a payment method. 
Similarly, AMC Theaters also disclosed this month that its users can now pay for movie tickets using the popular dog-themed cryptocurrency.  
– Advertisement –