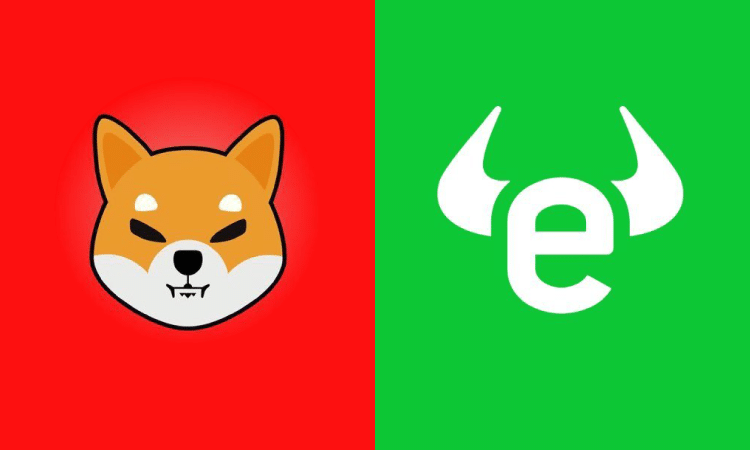 Shiba Inu (SHIB) and eToro are expected to release the Big Announcement soon.
The SHIB Community believes it can be about listing BONE and LEASH on the platform. Shiba Inu ecosystem comprises three tokens: SHIB, LEASH, and BONE.
SHIB Growth Breed member Mikshake's recent chat with eToro creates suspense in the Shiba Inu Community. On Wednesday, MILKSHAKE official member of Shib Breed, in a tweet, informed she sent a DM to eToro. The DM indicates some private discussion with the world's leading social trading platform. This could be about anything like some partnership or listing. Later, eToro responded to a tweet that they've seen the message and responded.
Etoro said: "We Saw…We answered"
We saw! 👀 & we answered 📲

— eToro US (@eToroUS) March 9, 2022
This type of chat between SHIB Growth Breed members and the world's leading social trading platform indicates that something is cooking behind the scenes, creating a wave of curiosity among the SHIB Community.
The SHIB Community believes that eToro has a special love for the Shiba Inu ecosystem. The early exchange listed the Shiba Inu token on their platform, i.e., on July 29, 2021.
The SHIB Community may be expecting the listing of LEASH and BONE, the other two tokens of the Shiba Inu ecosystem on the platform.
However, the details are not yet revealed officially. For the time being, only the official announcement from the SHIB team or eToro can unveil the curtain from the secret.
This is not the first time eToro is teasing the Shiba Inu community; before this, eToro released a 6 seconds video teaser on February 8, featuring Shiba Inu, a cute Japanese dog breed looking here there like he's searching for something while standing on the footpath. Following that teaser, the multi-asset investment platform has featured Shiba Inu dog in its Superbowl advertisement campaign which went live on February 14, 2022.
– Advertisement –