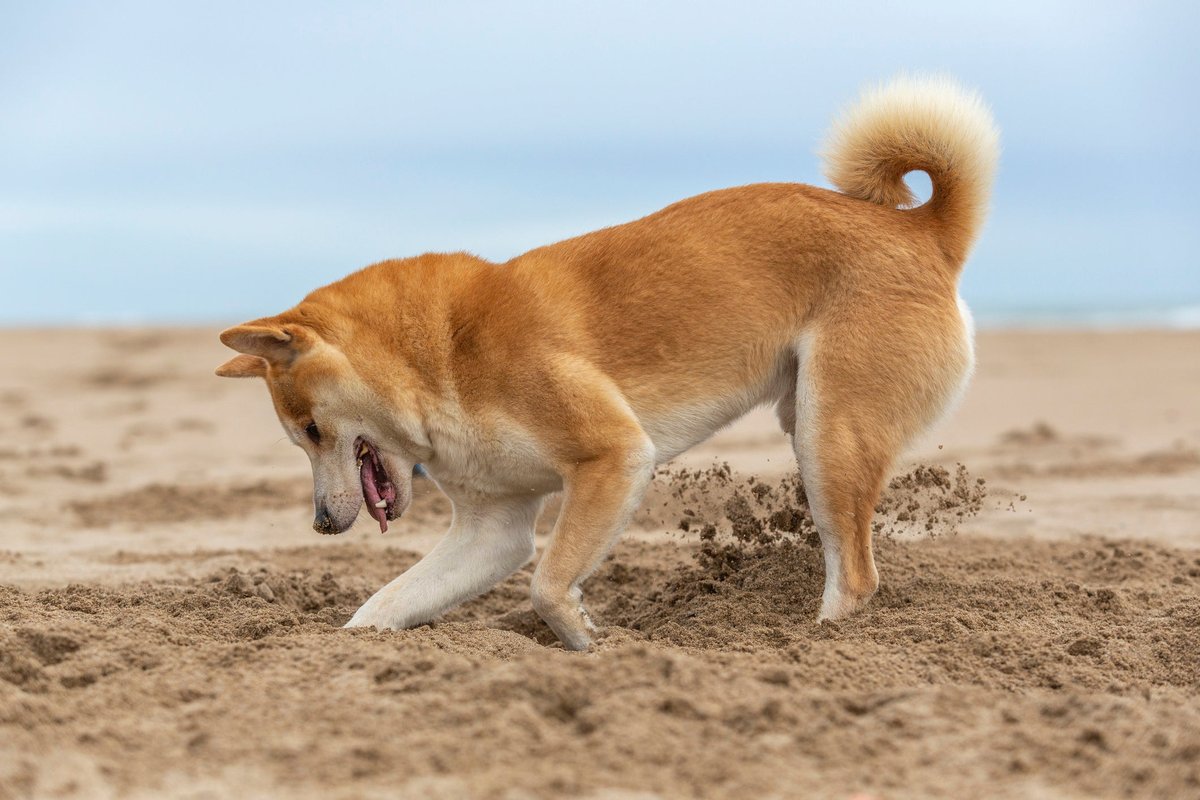 Shiba Inu saw three months of steady increases to its new token holder count — only to lose 43% of that number this past week.
---
Key points
The high-profile Shiba Inu dog-themed meme token is losing followers fast — as 50,736 holders have dumped the crypto in just seven days.
That's a shocking reversal after three months of significant gains in new investors. From Dec. 21, 2021 to Mar. 15, 2022 Shiba Inu added 118,695 new users to hit an all-time high of 1,199,453 token holders.
However, the project has lost the equivalent of 43% of 118,695 users in a single week.
The most likely cause are holders looking to exit for higher, safer gains following last week's interest rate hike by the Federal Reserve and fatigue regarding months of little positive price action despite big developments within SHIB's ecosystem.
---
A shocking decline has continued regarding the high-profile Shiba Inu (SHIB) crypto project, as 50,736 holders of the token have dumped the digital dog-themed asset in just seven days, according to CoinMarketCap. From the published data, we can glean the following facts:
The Shiba project has seen a consistent, daily decline in asset holders since last Tuesday.
From Dec. 21, 2021 to Mar. 15, 2022 Shiba Inu added 118,695 new users to hit an all-time high of 1,199,453 token holders.
The project has since lost the equivalent of 43% of 118,695 users in a single week.
While it's unclear whether that 43% decline in holders were newbies or longtime veterans of the ShibArmy — their self-described moniker for avid holders and fans of the token — the precipitous decline is both fast and stark.
SHIB holders have been loyal, but maybe they're getting tired?
SHIB token debuted in August 2020 as an alternative to Dogecoin, and the new project quickly soared more than 49,000,000% in 2021, making millionaires of early adopters and creating a promise of similar returns for hundreds of thousands who jumped into the project.
But since then SHIB has languished with very little positive price action for the ShibArmy to rally behind. At press time, SHIB is priced at $0.00002367, down 0.50% over the past 24 hours according to CoinMarketCap, and down 73% since it hit a record high of $0.00008845 in October 2021.
The price of SHIB has barely budged during the past five months despite major efforts to boost the project's value. Developers have been working to launch the crypto's own blockchain and introduce a line of non-fungible tokens (NFTs) and companion cryptocurrencies. They even announced plans during a recent Twitterspace for a dedicated "burn portal" to reduce trillions of tokens to help reduce the maximum supply and try to boost the price. Not even news last week that the country of Turkey could adopt SHIB as a currency option to fight its hyperinflation could pump and sustain SHIB's price.
The Fed's first rate hike of 2022 may have triggered the SHIB exodus
This decline trend started for Shiba Inu between last Tuesday and Wednesday, when more than 32,000 holders dumped SHIB. They most likely fled in front of the Fed's announced rate increase of 0.25% on Wednesday afternoon. The Fed also announced its intent to jack up rates six more times this year to help offset record levels of inflation.
Our top crypto play isn't a token – Here's why
We've found one company that's positioned itself perfectly as a long-term picks-and-shovels solution for the broader crypto market — Bitcoin, Dogecoin, and all the others. In fact, you've probably used this company's technology in the past few days, even if you've never had an account or even heard of the company before. That's how prevalent it's become.
Sign up today for Stock Advisor and get access to our exclusive report where you can get the full scoop on this company and its upside as a long-term investment. Learn more and get started today with a special new member discount.
Generally speaking, when interest rates increase investors tend to migrate from high-risk, speculative investments — such as SHIB — to safer options that promise higher returns, such as bonds. It seems that fighting the Fed and a floundering valuation for months on end has been too much, as thousands of members of ShibArmy are steadily discharging themselves from active duty for the Shiba Inu cause.
Buy and sell crypto on an expert picked exchange
There are hundreds of platforms around the world that are waiting to give you access to thousands of cryptocurrencies. And to find the one that's right for you, you'll need to decide what features that matter most to you.
To help you get started, our independent experts have sifted through the options to bring you some of our best cryptocurrency exchanges for 2022. Check out the list here and get started on your crypto journey, today.