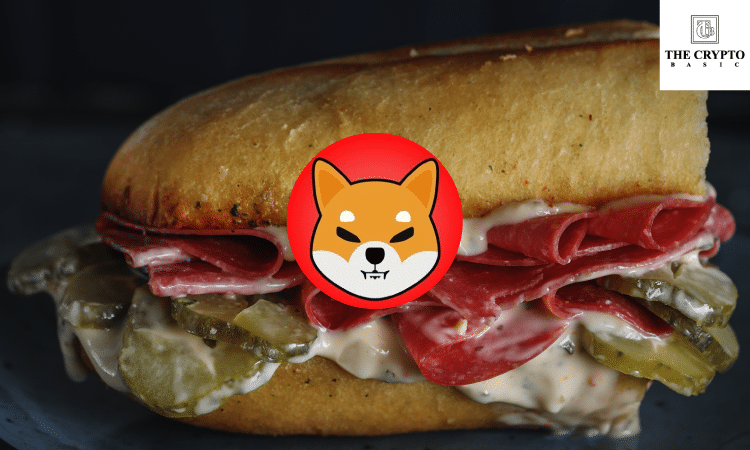 Shiba Inu (SHIB) token is accepted as a form of payment method by a new business in Venezuela called "40&20Ccs".
Xhib Sanders, a dedicated member of the SHIB Growth Breed has recently reported via tweet that a new burger joint named "40&20Ccs" is now accepting Shiba Inu token as a form of payment method.
This business is said to be specialized in making Subway-style sandwiches and provide both delivery and pickup services to its customers in Caracas, Venezuela's capital. They also have a strong social presence on Instagram.
I come to introduce you to establishment number 115 that accepts $SHIB as a payment method in Venezuela. They make delicious Subway-style sandwiches in the capital of Venezuela, Caracas. They called "40&20Ccs" Please welcome them to the ShibArmy pic.twitter.com/wkPn1Tfifn

— Xanders Shib🇻🇪 (@ShibaXanders) March 12, 2022
Besides the Shiba Inu token, ' "40&20Ccs"' is also accepting two stable coins Tether (USDT) and Binance USD (BUSD) as a form of payment in exchange for their services.
Since 2017, Venezuela is trying to beat hyperinflation with the cryptocurrency revolution, as the official Venezuelan currency Bolivar lost nearly all its value in just more than 10 years.
For the first time in history, Venezuelan President Nicolas Maduro declared the launch of the state-backed Digital Petro in a televised address on 3 December 2017, which is supposed to be backed by the country's oil and mineral reserves and is intended to supplement Venezuela's plummeting hard bolívar currency, as a means of circumventing U.S. sanctions and accessing international financing.
On the other hand, SHIB has been recognized as a star for crypto adoption. Even, yesterday Turkey's Economy Minister met with Shib Army members to discuss SHIB adoption in his country as Turkey's Lira is also facing strong depreciation against Dollar.
SHIB Growth Breed is also playing a vital role in SHIB's mass adoption. They're continuously inviting new businesses to adopt Shiba Inu as a form of payment method. Shiba Inu Community is also willing To Help And Donate SHIB Tokens To Ukraine
Recently Italian burger restaurant Welly's took the Shiba Inu adoption to a whole new level. The Naples-based sandwich restaurant, which launched last year, not only added SHIB to its payment method, it also went as far as rebranding its entire business to include Shiba Inu-related concepts.
– Advertisement –