1.63 Billion Shiba Inu Burned Last Week, 175 Million IN 24 Hours, While Another 1 Billion Shib Burn Upcoming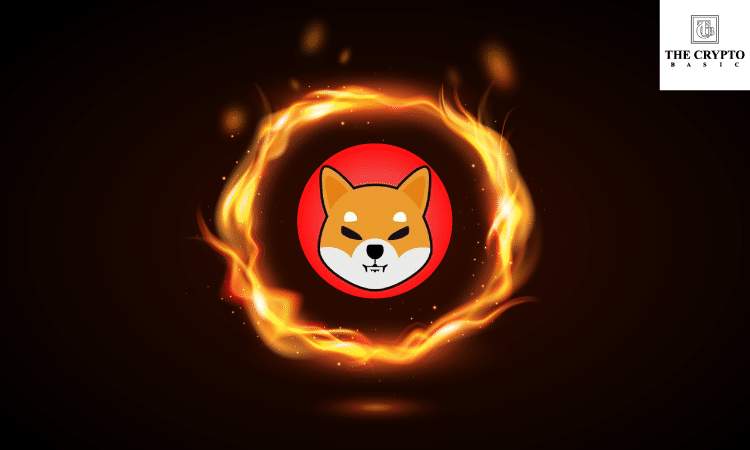 Shiba Inu (SHIB) Achieves Major Burning Milestone; Over 1.63 Billion SHIB Tokens went Out of Circulation Forever in Past Week.
This was the record week for Shiba Inu (SHIB) in terms of Burning. 1.63B tokens have been successfully taken out of circulation forever within the last seven days by the Shiba Inu Community.
Community-led burning initiatives achieved a significant milestone last week as Shibburn's recent data revealed that more than 1.63 Billion SHIB tokens had been destroyed within the previous seven days. To be precise, 1,633,542,121 SHIB tokens have been reported as "Burned" with 55 transactions last week.
In the last 7 days, there have been a total of 1,633,542,121 $SHIB tokens burned and 55 transactions. #shibarmy

— Shibburn (@shibburn) March 20, 2022
Three community-led burning initiatives, including non-related and unofficial Shiba tokens ETH SHIBA and 1CENT, prove the driving force in achieving a massive milestone. The third community-led burning initiative name is SHIB Super Store, formerly (Accomplished_Key), a developer of Brick Buster and Candy Trips, games available to play on Google Play Store.
On the first day of the past week, i.e., Monday, March 14, 2022, the two non-related and unofficial Shiba Inu tokens ETH SHIB and 1CENT acclaimed that they have completed their first SHIB BURN EVENT by sending 400,068,259 (400M) and 327,564,569 (327M) SHIB tokens respectively to the dead wallet.
These tokens claim that they will use 1% of all buy-side transaction fees to burn SHIB. However, readers should note that both these tokens have no official relation with Shiba Inu (SHIB) and are just two weeks old, taking advantage of the already popular SHIB coin.
Following this enormous burn of over 727 million SHIB tokens in just two transactions, another individual community-led burning initiative named SHIB Super Store organized SHIB Burn Event on March 17. They successfully sent 595,232,837 (595M) SHIB tokens worth $13,118 to the Null address.
SHIB Super Store uses different methods to burn SHIB. Their primary source of revenue to burn SHIB tokens are two games named Bricks Buster and Candy Trips available to play on Google Play Store. Anyone can burn SHIB while playing these games on their mobile phones and contribute to SHIB Burn.
Last 24 Hour Burns:
According to shib burn, In the past 24 hours, there have been a total of 175,109,831 (175M) SHIB tokens burned and 87 transactions.
Upcoming 1 Billion Token Burn:
This ongoing week will be another massive success as another non-related Shiba Inu token named "Shiba Burn" will organize a Burn Party event on 22nd March 2022. The token claims that they're going to burn a whopping 1 billion tokens in just a single transaction during this party.
🔥OUR BURN PARTY UPDATE🔥

Yes you read it right 1 BILLION $SHIB being burnt by ShibaBurnToken

Our dev is also now doxxed!!!🙂#shiba #shibainu #SHIBABURNTOKEN @EconomicsTimes @analyticsinme @Utoday_en @cryptonews_eng @thecryptobasic @theshibdream pic.twitter.com/oYXqG0GZpq

— ShibaBurn-Token (@shibaburnerc20) March 16, 2022
At the time of writing, the Shiba Inu token is trading at the price of $0.00002274, down over 4% for the day with a 24-hour trading volume of $1,105,717,915.
– Advertisement –